Education and Training
In the knowledge economy, there is an unsatiated demand for high skill individuals. Traditionally, education and skill development over one's career would focus on specialization in a key area (usually beginning and ending with post secondary education), and this would be the differentiator that would provide value for not only the individual but also the employer. The accelerating pace of change is beginning to upend this model, as technology is looking to augment (or, in some narrow cases, fully replace) professions. I am all for using technology to replace mundane and repetitive tasks to free up time and energy, leaving more time to be focused on problems that require more creative skills, however, to remain technology relevant, digital workers must remain knowledge relevant.
Continuous Education and Digital Skills
People Do not Update like Software: Change is so hard, doing nothing can feel like a perfectly rational decision. Unlike software, people cannot be pushed new instructions to execute (though wouldn't that be nice?). People do not update like software.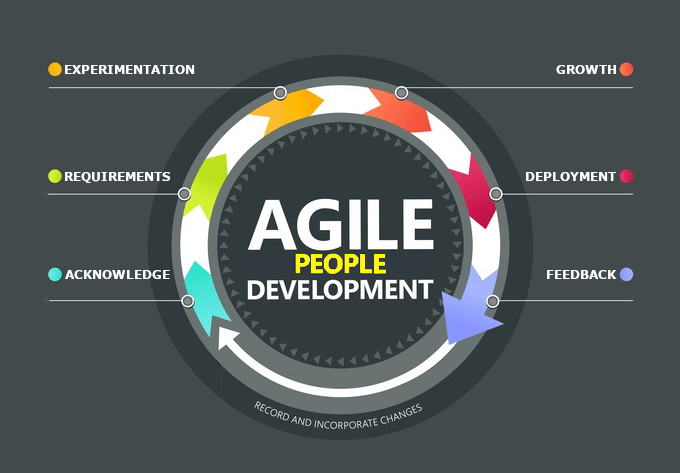 The software development industry is forged in the fires of continuous transformation. The ideas that have allowed software to eat the world, can give us a framework to update people. Experimenting with the idea of "Agile People Development" can give organizations the extra agility that is required to stay technology relevant.
Overcome the fear of learning new skills: A popular theory in management studies is that to encourage a workplace culture where employees are highly motivated they need the ability to practice autonomy, mastery, and purpose. Modern businesses are faced with an endless stream of new problems to solve. Just like how business must continuously question its practices and processes, look inward and ask yourself "what better skills should I acquire?" Businesses use moonshots, big hairy goals, and stretch goals, to ensure expectations never settle. Apply these practices to yourself.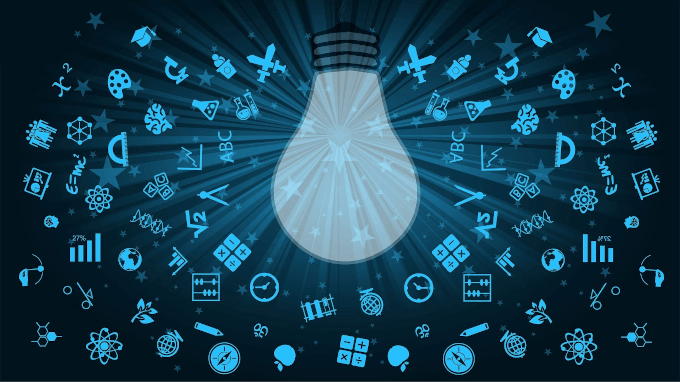 Learning can be fun and rewarding. Instead of viewing mastery as the goal, celebrate the acquisition of competency. This results in more wins more often, with the process self-reinforcing: easier to reflect on progress, and more difficult to become complacent. To get a handle on what you know you do not know, build a personal learning roadmap, and then prioritize gaps. Channel natural curiosity if you have it, and then ritualize it if you can. What you will find over time is that a different form of mastery develops, a mastery of rapidly gaining competence in a new area.
Embrace uncertainty:
We must push the boundaries of what we know and what we think is possible in the pursuit of broadening our awareness. If we embrace uncertainty, we are freed to explore and challenge the status quo. In this blog, I will cover how embracing uncertainty is a critical piece to fostering both a personal and organizational learning practice.
When we embrace uncertainty, we acknowledge that it is our duty to seek out the truth, and it is through managing creative tension that we can find a greater understanding of the world around us.
Knowledge Transfer
It is our intention that our clients are able manage the solution with zero to minimal future intervention from MERAK. We will use the following methods to accomplish this goal:
Walkthroughs of major items
Demos and presentations
Emails, video, and phone calls about important developments
Success and failure post-mortems
Online chat rooms and discussion groups
Improvement blitzes and showcase projects
Enable everyone in the organization to teach and foster development of internal consulting and coaching
Leverage meeting recordings and auto-generated transcripts for instant documentation
MERAK Systems Corporation can help:
Automate: Replace repetitive tasks with intelligent automation.
Empower: Empowering our clients to develop and manage solutions for themselves ensuring they can remain technology relevant.
Modernize: Develop solutions to meet new business needs, re-imagine legacy systems and technologies, and support citizen developer productivity.
Manage at Scale: MERAK Systems Corporation provides the best practices to help manage and govern your organization's creations at scale.
Visualize: Unleash a data driven culture within your organization through rapid reporting and analytics against business data.