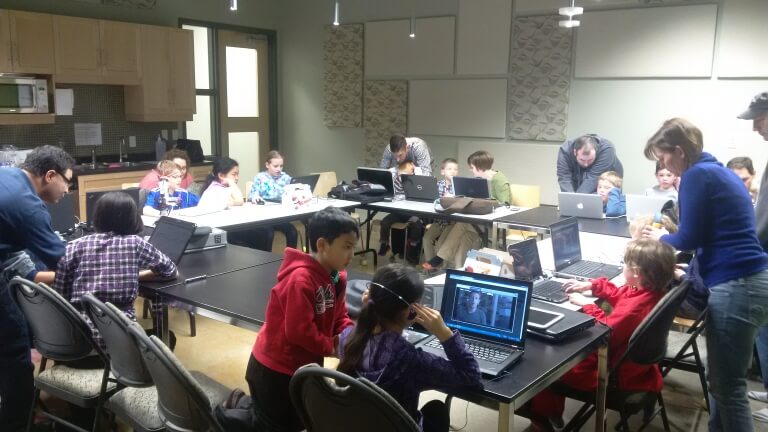 MERAK is passionate about learning and technology so it was only natural that on December 15, 2013 we would join 17 million people world-wide to introduce computer science to young students through Hour of Code.
The Hour of Code's mandate is to promote and bring computer science to children. This program has been implemented to respond to the changing employment landscape and encourage children to choose computer science as a career path, fulfilling market demand.
Over twenty of our staff, along with their children, neighbours and other family members got a chance to listen to well-known individuals (Bill Gates, Mark Zuckerburg) talk about developing solutions and learn the basics of coding first-hand. Everyone had fun getting their angry birds and zombies to follow the code they wrote. To top it off, students programmed a "Mars Rover" robot that negotiated its surroundings based on sensors. What fun!
Based on this year's success, we plan on participating in the Hour of Code 2014 and we are looking forward to seeing the tutorials arranged. Please contact us for further information if you are interested in attending (December 2014).