Movember Adaptation: January 2012 - April 2012
In November, many of MERAK's employees participate in the Annual Movember cause, raising money for Prostate Cancer.  James Dyer, a creative member of our team decided to take the challenge one step further and expanded his campaign to a (yearlong) fundraising initiative supporting a number of charities.  His dedication to the cause has seen MANY donations roll in (and his mustache roll up!). Check out the progress below…
Movember 2011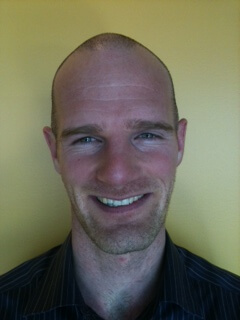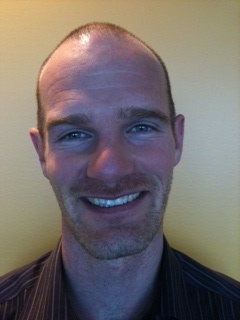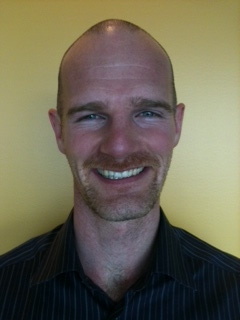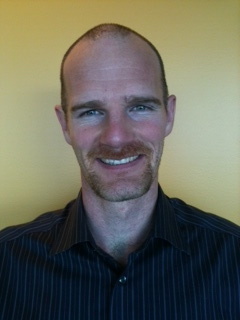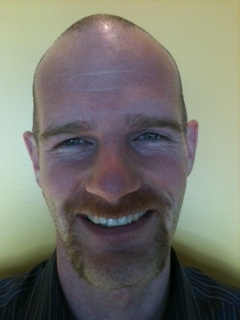 January 2012
James put the fate of his upper lip into the hands of his colleagues, family and friends. James' goal was to raise $100 a month.  If he raised $100 the mustache stays. But here is a twist. There are people in James' life who are not avid mustache fans - they have the ability to counter the mustache supporters.
For every dollar anti-stachers donate to a cause it reduces the impact of the pro-stachers donation on James upper lip.
Donations can be made to a charity of your choice.  James has recommended the Stephen Lewis Foundation. Send the gift notification to DYERStache@gmail.com.  James keeps track of the donations through that email, to determine at the end of each month whether the stache stays or goes.
February 2012
What a success!  James has a very strong following of pro-stachers! By mid-January he acquired enough donations to carry the mustache through to March.
March 2012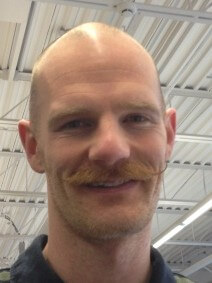 During the month of March anti-stachers strengthened their resolve in financial donations, meaning pro-stachers would have to work harder to keep that mustache on James' face.
Due to the success of his endeavours, James increased his fundraising goal to $200 a month.
April 2012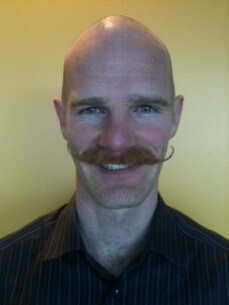 The stache made it through April 1st with some money left over.  James increased his fundraising goal to $300 a month. Thanks again to everyone for the donations so far.  The total raised to date is $800.01.
Update April 24, 2012
Apparently the publicity from the MERAK website was effective. James received $515 pro-stache, covering $300 for May and $300 for June.
The total raised so far is $1,350.01 of that $641.01 has been toward the Stephen Lewis foundation.
Keep checking back for updates and progress and thanks for the support!