Staying Safe During the Holidays
Episode 45
As the holiday season approaches, this year will be very different. For many families, this is a time to get together, make and share memories, and celebrate the end of the year. With COVID-19 running rampant the responsible action this holiday season will be to stay apart. While practicing physical distancing will keep our loved ones safe, it does not mean we have to socially isolate. To connect virtually this holiday season are numerous, free, and easy to use. This blog will provide an overview of popular video calling platforms: Microsoft Teams, Google Chat, and Zoom.
There are a few requirements for video calling. Access to a robust internet connection and strong Wi-Fi signal or direct ethernet connection is important as video calling does require a reasonable amount of bandwidth to work properly. This can be challenging for people who live in rural locations however if you have a 3G or better cellular connection, temporarily increasing your data plan can be money well spent if it ensures family members are safe this season. The next requirement is a device with a camera and microphone. With nearly ubiquitous smartphone use this should not be an issue, likewise tablets are inexpensive and offer larger screens. If you plan on lending an older device to a family member it is important to perform any software updates if the device has not been used in a while (and make sure to thoroughly clean the outside of the device to prevent surface transmission of viruses). And make sure to pick a comfy location with access to external power as most devices can only operate for a few hours on battery while video calling. Lastly if one is using an older laptop ensure there is good ventilation underneath as video calling will be demanding on the device (my wife's grandma puts her old laptop on a cookie cooling rack!).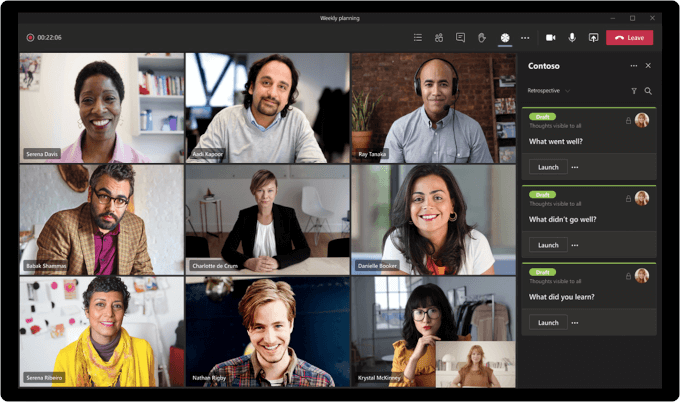 Microsoft Teams is the collaboration product that has been primarily targeted to business users, but the application is available to consumers as well. Both the desktop and mobile applications are free and just require an email to sign up. With Teams seeing a near tripling of use in 2020, Microsoft has placed a huge amount of development resources into the product, a great benefit to consumers. Video calling has no time limit, and every Microsoft account comes with bonus file storage and collaboration features. Consumers get to enjoy the robustness and security of a platform built for business users, but the interface and setup can be overwhelming for users not familiar with Microsoft products. Even current Microsoft Business users can experience frustration with the platform when switching between business and personal accounts.
Links: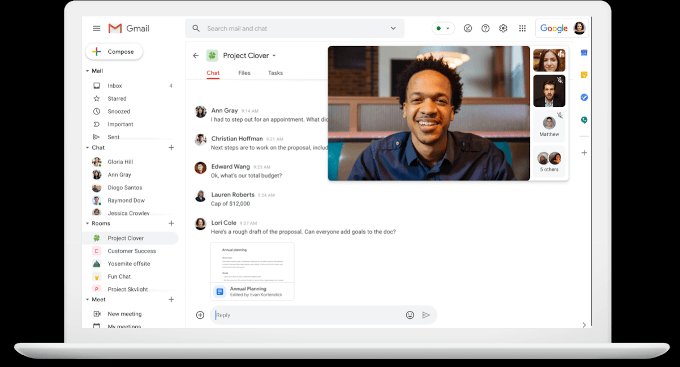 Google Chat would be the product equivalent of Microsoft Teams with usage spanning between both business users and regular consumers. Google chat is free to use with the creation of a Gmail account. Google Chat offers text conversation and Google Meet facilitates video calls. Both are free to use with the creation of a Gmail account. Google Meet video calls have no time limit, and most internet users are likely to have a Gmail account, simplifying the product choice among families. One of the challenges is that Google is in the middle of a rebranding and migration of chat features between products. Google Chat and Meet are replacing Google Hangouts and the phase out can be confusing for users that are trying to connect but might not be synced on the same service. This was particularly challenging for our family until everyone moved off Hangouts and into Chat, and even then, the one user with an institutional Google account had to create the Chat "room" as regular users weren't able to create a new room. Once we were all set-up, everything was easy.
Links: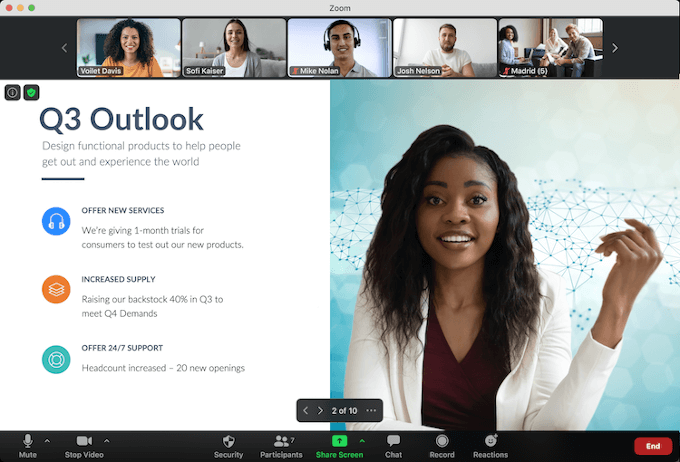 Lastly, I will discuss Zoom, a product that has seen a meteoric rise in popularity since the pandemic began. Massive growth and popularity have led to numerous issues regarding privacy and security, but throughout the year the product has been improved to address these issues. Zoom is free and is the easiest product to use. Due to the product's simplicity is it very easy for malicious actors to send false links so it is very important to not blindly join meetings. Unfortunately, without a paid account the meeting limit is 40 minutes requiring users to create a new meeting after the current meeting expires.
Links:
Additional platforms that can facilitate video calls are Facebook Messenger Rooms and Apple's Facetime.