Microsoft Teams - Top 10 practices for running effective meetings online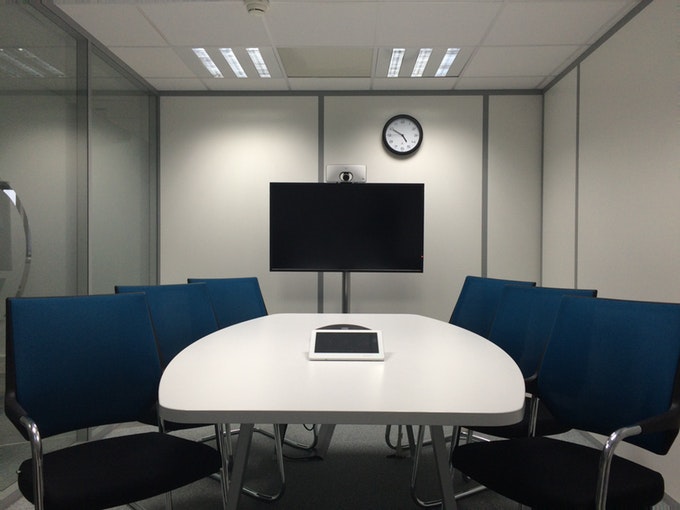 As we all shift to working in the virtual world, we thought we would share some best practices that MERAK has built up over the years of working remotely. Microsoft Teams is our platform of choice to facilitate our meetings (internal and external) but these practices likely apply to other platforms.
Familiarize yourself with the toolbox
Every meeting platform is different so take a few minutes to familiarize yourself with all of the tools at your disposal. From screen sharing to muting participants, those that can quickly work their way through will make great meeting moderators. If need be, create a test meeting beforehand to build up your comfort level. Remember, participants might need some extra help the first time too.
Start with a fresh reboot and close apps
Video conferencing tends to consume more resources than our regular work. Give your computer a fresh reboot before your meeting to free up resources. This also includes closing down any non-essential apps, they will just clutter things.
Be aware of your background
Our home offices are typically a bit more personalized than boardrooms. If you have privacy concerns, remove personal items like pictures and books. Use the Blur My Background feature in Microsoft Teams to obfuscate what you can't remove.
Video over voice only
Video meetings allow us to pick up on physical attributes and mannerisms, but some people need to build up a comfort level with video. As the meeting moderator, start with video off the bat to make it the new normal. A good moderator will also know when to react to quality issues and inform participants to switch audio only for the betterment of the meeting.
Get a good headset
The quality of the built in video and audio in our various devices differs. Investing in a good quality headset that will reduce background noise and let you be heard clearly. This will not only help your individual audio quality, but when all participants are on headsets, it makes the overall quality so much better. Looking forward, Microsoft Teams is introducing AI noise suppression features to help.
Share only what is needed
Avoid sharing your entire screen with your participants. In some cases, it might seem easier or even required if having to share multiple applications or doing a complex demo but keep in mind, presenters are busy presenting and likely not aware of what is in our screen background. The last thing you want is an inappropriate notification :)
Make sure participants can be heard
While the quality of video conferencing is getting better and better, sometimes participant hardware presents some challenges for duplexing which results in people being cut off. Pick up on visual queues when participants are trying to speak and make sure they get their opportunity. Looking forward, Microsoft Teams is introducing a hand raising feature that should help.
Have an agenda
Like any meeting, a good agenda will bring some structure and maximize time. Ensure all participants take away key action items to avoid any confusion on next steps. Leverage the Meeting Notes feature in Teams or OneNote to make your information sharable. If Kanban boards are a tool of choice in your organization, Planner or Azure DevOps are fantastic options.
Whiteboard
If you are a whiteboard person like I am, don't worry, there is a solution for you. Use the Whiteboard integration within Teams to get your virtual whiteboard up and running. Here's how.
Record your meetings
This item has been a game changer for us. Using the record functionality in Teams allows us to leverage additional features in Microsoft Stream. Recorded meetings are then automatically transcribed using the power of Azure which creates instant documentation. Want to remember that amazing rant you had about Enterprise Architecture, just search for that keyword in Stream, and poof, there it is. Recording your meetings also allows other teams members to get up to speed when they are unable to participate in the live event. It makes for a fantastic training tool and knowledge base. Make sure you get participant acceptance before recording.
For more information on upcoming features, check out the Microsoft Teams Roadmap
Need help with your Microsoft Teams implementation, please reach out.